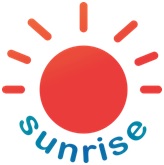 Sunrise Training and Research Centre (STRC)



About:


Sunrise Training and Research Centre (STRC) was established in 2015 and registered under the companies Act of 1931 (Reg. No BN 3917). STRC is an institution committed to providing services related to development training, social research and consultancy. Our expertise includes socio-economic and development research, training and consultancies on Project Management, Humanitarian and Disaster Response, Enterprise Development, Governance, Organizational Development, Personal Productivity and Environmental Sustainability.
STRC possesses its own training facilities with state of art equipment; experienced and qualified pool of trainers andconsultants to deliver unmatched services to its clients. Having worked with adult learners of diverse nature, STRC is continuously improving tools and techniques to provide comfortable learning experiences to match different learning needs. STRC's approach in talent development assures learners to grasp knowledge reflected through their own experiences.
STRC possesses a social research arm which mainly focuses on addressing socio-economic and environmental issues which affect the wellbeing of the society at large. STRC has strengthened its research capacity through a panel of experts possessing diverse experiences.