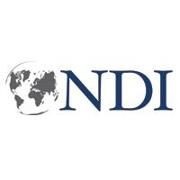 National Democratic Institute

https://www.ndi.org/

About:


The National Democratic Institute is a nonprofit, nonpartisan, nongovernmental organization that has supported democratic institutions and practices in every region of the world for more than three decades. NDI works on five continents with political parties, governments, parliaments and civic groups to establish and strengthen democratic institutions and practices. The Institute uses a multinational approach that reinforces the message that while there is no single democratic model, certain core principles are shared by all democracies. That philosophy has been applied in more than 130 countries since NDI's founding in 1983.