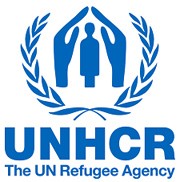 The United Nations High Commissioner for Refugees is seeking for qualified candidate to fill the following post:
Candidate who wish to be considered for this vacancy notice should fill the motivation letter and submit updated P11 Form
Note: There is no expectation of employment at the end of the internship, and the intern cannot apply for a post with UNHCR, including a consultancy, during the period of the internship and for the six months immediately following the expiration date.
*Any Candidate whose father, mother, son, daughter, brother or sister is a staff member of UNHCR, will not be eligible for this internship.
---
Only short listed candidates will be notified.
Female candidates are strongly encouraged to apply
Candidate Assessments may include a written examination followed by a Competency Based Interview.