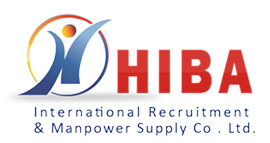 Vacancy Announcement No: HIBA-03187
We Secure You Best Future In Your Career
Duties and responsibilities:
To assist in ensuring that production is in accordance with standards set by management.
To assist in executing all quality precautions inside the factory.
To assist improving the quality of production through daily supervision of production.
To assist maintaining discipline, clean and healthy work environment.
To inspect the raw materials in terms of quality and quantity before mixing.
To maintain clean and hygienic conditions for the processing equipment, packing containers, handling materials, workers and plant cleaning system.
To frequently test the product during and after processing in terms of chemical properties, physical properties, microbial situation and acceptability.
To be responsible, under the supervision of the QC manager, for daily syrup mixing.
To follow up preventive, periodic and major quality control programs.
To maintain and keep logbooks for all tests and quality control matters.
To improve quality of production through daily supervision inside the factory.
To write daily quality control reports to supervisors.
Plan and maintain policies and procedures related to HSE
Authority: stop any unsafe acts or conditions/issues or operations/processes
Perform other related duties as required.