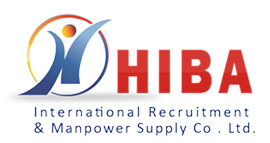 Vacancy Announcement No: HIBA-03180
We Secure You Best Future In Your Career
Duties and responsibilities:
Contributes to marketing effectiveness by identifying short-term and long-range issues that must be addressed; providing information and commentary pertinent to deliberations; recommending options and courses of action; implementing directives.
Obtains market share by developing marketing plans and programs for each product; directing promotional support.
Maintains relations with customers by organizing and developing specific customer- relations programs; determining company presence at conventions, annual meetings, trade associations, and seminars.
Provides short- and long-term market forecasts and reports by directing market research collection, analysis, and interpretation of market data.
Influences present and future products by determining and evaluating current and future market trends.
Develops new uses for existing products by analyzing statistics regarding market development; acquiring and analyzing data; consulting with internal and external sources.
Maintains research database by identifying and assembling marketing information.
Provides marketing information by answering questions and requests.
Achieves financial objectives by preparing an annual budget; scheduling expenditures; analyzing variances; initiating corrective actions.
Completes marketing department operational manual requirements and procedures by scheduling and assigning employees; following up on work results.
Maintains marketing staff by assisting in soliciting good staff members, orienting, and training employees.
Maintains marketing staff job results by counseling and disciplining employees; planning, monitoring, and appraising job results.
Develops marketing staff by providing information, educational opportunities, and experiential growth opportunities.
Maintains professional and technical knowledge by attending educational workshops; reviewing professional publications; establishing personal networks; participating in professional societies.
Contributes to team effort by accomplishing related results as needed.
Develops and recommends product positioning in the international markets, packaging, and pricing strategy to produce the highest possible long-term market share.
Full awareness of the company's costing policy, product pricing strategy, and achieves satisfactory profit/loss ratio and market share in relation to preset standards and industry and economic trends.
Ensures effective control of marketing results, and takes corrective action to guarantee that achievement of marketing objectives falls within designated budgets.
Monitors competitor products, sales and marketing activities.
---
Minimum Qualification, Skills and Experience Required:
Bachelor's degree in business or related field, Master's degree preferred.
Certifications that provide evidence of a desire for continued education are a plus
Minimum 10 years of professional and practical experience, of which 5 years' experience in management in a corporate setting, preferably in marketing and selling of agricultural crops.
Current on industry standards and best practices
Transformative approach to leadership that inspires and empowers others.
Aware of the latest market trends and shifts, as well as projections for the future.
Evidence of ability to innovate and implement change successfully