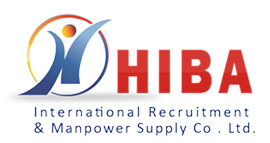 Vacancy Announcement No: HIBA-03179
We Secure You Best Future In Your Career
Background:
Leading Engineering Company in Sudan
Job Summery:
The Service & Parts Manager, will lead a team of Mechanical Engineers, Technicians, Body Shop Technicians, Receptionists, Service Advisors & other workshop staff in the Service Center and workshop branches.
---
Duties and responsibilities:
Monitor warranty and good will cases.
Demonstrates people skills and knowledge of products which play decisive role in crucial and critical customer handling in cases where his/her involvement becomes imperative.
Lead and develop a strong performing team capable of achieving changing customer expectation levels by achieving target scores.
Plays a crucial role in identifying new business opportunities within the country to ensure that monthly revenue targets are achieved every month.
To monitor and achieve budgeted revenue from the location by implementing dealer standard operating procedures and effective management of the Service & Parts personnel.
Monitor quality control inspection, back-job reports, and complaints.
Prepare and send monthly performance results report to the dealer principle.
Responsible to find need-improvement areas through holding regular meetings and apply the best solution.
Presents the business and staff, and provide status reports of the overall location business, in Management Meetings.
Making sure good Service & Parts facility is available, up to standard, and well-maintained.
---
Minimum Qualification, Skills and Experience Required:
At least Bachelor of Mechanical Engineering is essential Related
Minimum 10 years of experience as Branch Manager or Branch manager in- charge in a reputable automotive dealership.
Excellent English Communication Skills, both written and verbal. Arabic speaking ability is highly preferred.
Ability to deal with all levels of customer profile.
Knowledge: Technically competent to understand the Product and customer needs and requirements in automobile- maintenance and Body
Should have excellent presentation, negotiating, complaint resolving
Skills: leadership Skills. Strong analytical & administrative competence Excellent computer Skills: Capable of using computer applications system to generate and manage daily /monthly workshop reports.