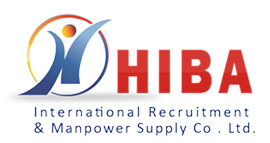 Vacancy Announcement No: HIBA-03166
We Secure You Best Future In Your Career
Duties and responsibilities:
Provide Islamic religious psychosocial interventions as per recommendations of the clinical team.
Provide Islamic religious guidance, practices, and leadership to the Guest Clients at The hospital according to the teachings of the Holy Quran, and provide spiritual and religious counseling services tailored to those who are looking to achieve sobriety through strengthening their faith and relationship with Allah.
Attend multidisciplinary team meetings, to contribute, plan, monitor and evaluate care. 

Work closely with Guest Clients and their families in accordance with Islamic teachings to explore the impact of addiction on them, their families and their faith, and come up with practical steps to promote rehabilitation and recovery.
Collaborates in developing a personalized recovery plan with Guest Clients to help them understand their problems and act accordingly, making them accountable to the plan and further encourage commitment.
Ensure programmed helps Guest Clients find meaning and purpose in their lives through their Islamic beliefs, and rebuild their hopes to motivate them and support their healing process.
Be aware of the cultural context to understand the social struggle Guest Clients face and the impact addiction has on their faith, to help them overcome these challenges by strengthening their relationships with God and making them productive again.
Facilitate group counseling programmers to allow Guest Clients to develop spiritual connections with others and gain their support help in the healing process and prevent Guest Clients' relapse.