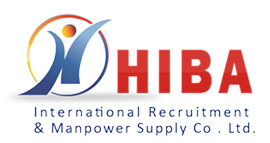 Vacancy Announcement No: HIBA-03165
We Secure You Best Future In Your Career
Duties and responsibilities:
Clinical Care
Work closely with a multidisciplinary team to provide a high standard of medical care, which encompasses clinical assessment, treatment and management of Guest Clients across a wide range of clinical areas including mental health disorders, lifestyle modification and chronic pain.
Assess Guest Client's medical and mental health using a variety of diagnostic tests and through interviews and direct observation to establish eligibility and suitability of the Guest Client for receiving treatment at the hospital and initiate a comprehensive treatment plan that best meets Guest Clients' requirements.
Recommend the onward path the Guest Client will take as outpatient or inpatient to effectively and efficiently meet treatment goals.
Examine or conduct laboratory or diagnostic tests on Guest Clients to provide information on general medical and mental health.
Provide Guest Clients with a verbal summary of the key issues raised during the assessment process to confirm and reassure the Guest Clients that they have been listened to and to check that all areas discussed were accurately interpreted and represented back by the physician.
Discuss with Guest Client the different treatment options (including location of treatment, benefits, potential side effects, duration, expectations and commitment required by the Guest Client) available based on the comprehensive medical assessment to effectively achieve Guest Client's goals and to plan care process accordingly.
Present assessment in a standardized format to highlight areas of concerns in a structured way.
Perform a compressive risk assessment and devise management strategies to mitigate and effectively manage risk.
If needed, refer the Guest Client to the Consultant Psychiatrist to conduct a specialist assessment.
Use internationally validated tools to assist in determining the extent of withdrawal risk, and provide Guest Client with their detoxification options (i.e., drug free and/or medically assisted) based on that assessment.
---
Minimum Qualification, Skills and Experience Required:
Medical degree followed by specialist training in MICGP, MRCGP or equivalent.
At least 5 years of relevant experience in general medicine.
Qualified and licensed General Practitioner
Up-to-date CPD in relevant areas.
Broad medical knowledge in diagnosis and intervention.
Expert knowledge of pharmacological for general medical management.
Knowledge of pharmacological and psychotherapeutic strategies for treatment of medical, mental, emotional or behavioral disorders
Excellent use of the English language (must) and Arabic language (preferred)*