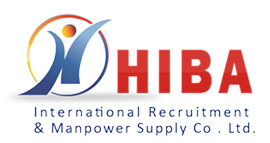 Vacancy Announcement No: HIBA-03164
We Secure You Best Future In Your Career
Duties and responsibilities:
Job Purpose:
To manage and coordinate clinical support activities in order to ensure that the hospital's Medical Team are delivering high quality services and support the team in the management of Guest Client cases and treatment plans.
Job Duties:
Corporate Strategy
Develop and execute the department's long-term strategic plan in alignment with the hospital's corporate strategy.
Develop annual business plans for the department to ensure the achievement of financial and strategic objectives.
Support in the development of objectives and plans for the applicable cross-functional teams in order to ensure the achievement of guest client's objectives and service standards.
Report to the Director – Clinical Operations on the progress of activities against the annual business plans, opportunities, challenges and issues faced, mitigations taken, etc. as required, to make an informed decision.
Manage and continuously monitor the performance of the department to ensure performance deviations are identified in a timely manner, and required resources and actions are implemented to meet performance targets.
Leadership
Manage the department performance by assisting the Director – Clinical Operations in managing the performance of direct and indirect reports (including applicable cross-functional teams),
identifying and defining workforce requirements (by monitoring capacity, utilization and productivity, and skills, gender and language mix),
Allocating and scheduling workforce, coordinating licensing and privileging, and coverage. Identifying training needs and developing talent, in conjunction with the relevant stakeholders (i.e., Human Resources, Organization Development, Talent Management),
to ensure qualified and highly motivated staff propel the hospital to achieve its objectives.