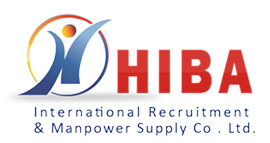 Vacancy Announcement No: HIBA-03163
We Secure You Best Future In Your Career
Duties and responsibilities:
Clinical Duties
To undertake structured interviews, psychological assessments (including complex psychometric tests), observations of individuals and groups and to evaluate and when indicated diagnose the nature and condition of mental health disorders.
To lead in the development of psychological formulations of clinical presentations and in the delivery of integrative treatment plans, which include psychological treatment and/or management of clients' presenting problems and to ensuring that treatment plans are appropriately devised, updated and implemented.
To guide clients in the development of skills and strategies for dealing with their presenting problems.
To provide individual, couple and family psychotherapy when indicated and to assist in the co-ordination and facilitation of evidence-based therapeutic groups.
To assist in the evaluation of the effectiveness of psychological intervention programs based on measurable outcomes and client's progress.
Perform any other work-related tasks or activities as directed by the 'direct supervisor'.
Educational Duties
To participate and lead in psychology in-service development.
To develop and implement the hospital service evaluation and improvement initiatives.
To assist in the teaching of other multidisciplinary team members, clinical and non-clinical staff to promote knowledge and understanding of psychology and the psychological strategies for enhancing client care.
To remain up to date on recent developments in the field of psychological treatment and to adapt clinical practice to reflect evidence-based client care.
---
Minimum Qualification, Skills and Experience Required:
A Master's Degree, Psy. D. or Ph. D. in Clinical/ Counseling Psychology
Licensed as a clinical psychologist/counseling psychologist/psychotherapist in home country.
Up-to date CPD in relevant clinical/counseling psychology areas.
At least 5 years' experience in a clinical, community or clinical-academic setting exposing the person to client groups and service settings directly relevant to clinical/counseling psychology.
Multidisciplinary experience across the fields of mental and physical health.
Previous experience in the specialist area of eating disorders and/or the treatment of obesity
Other specialist experience e.g. commissioning, accreditation, practice guideline development, teaching.
Advanced residential Guest-client and ambulatory care Guest-client clinical skills.