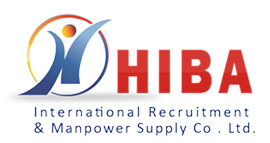 Vacancy Announcement No: HIBA-03162
We Secure You Best Future In Your Career
Background:
To work closely with a multi-disciplinary team to provide a high standard of clinical multi-systemic care, which encompasses Guest Client and family assessment, treatment, education and support of Guest Client with family across a wide range of clinical areas including mental health, to include family mental health, trauma and recovery; and lifestyle modifications
---
Duties and responsibilities:
Clinical Duties
Conduct multi-systemic therapy assessment which consists of reviewing of referral information, identifying and engaging key participants, identifying systemic strengths and weaknesses, and developing an analysis of the fit of problem behaviours within the ecological context.
Provide clinical treatment using methods compatible with multi-systemic therapy principles and practices for assigned cases.
Implement a problem conceptualization, treatment planning, intervention, outcome review, and strategy revision procedure using the multi-systemic therapy Analytic Process.
Assess a client's needs, abilities or behaviour using a variety of diagnostic tests and through interviews and direct observation.
Participate in all multi-systemic therapy training, supervision and consultation activities.
Provide guest client, spouse of GC, parents and caregivers psycho-education and resources pertaining to child and family development, and, family trauma and recovery.
Educational Duties
Assist in conducting clinical research, adding to the evidence base of practice in addictions and related areas.
Teach, undertake an agreed program of continuing professional development and attend conferences or seminars to increase the personal and collective understanding of mental, emotional and behavioral states or disorders.
Assist in the teaching of other multidisciplinary team members, clinical and non-clinical staff, and others to promote knowledge of mental health to patient care.
---
Minimum Qualification, Skills and Experience Required:
A Master's degree or Ph.D. in Social Work, Psychology (or Psy. D.), Professional Counseling, Marriage and Family Therapy or similar.
Licensed as a family therapist, multi-systemic therapist or similar in home country.
Up-to date CPD in relevant areas.
Postgraduate Qualification in a relevant subject area.
Minimum 5 years clinical experience.
Multidisciplinary experience in a range of clinical fields to include adult and family mental health, child and adolescent mental health, family trauma and recovery, behavioural couple's therapy.
Previous experience in specialist area of mental health.
Family systems theory and application.