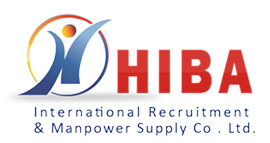 Vacancy Announcement No: HIBA-03161
We Secure You Best Future In Your Career
Duties and responsibilities:
Clinical
Provide high quality expert nutritional clinical care that is evidence based; assessing, treating and progressing Guest-client care across the areas of mental health, lifestyle modification and persistent pain.
Flexibly manage a varied caseload of both residential and ambulatory care of Guest-clients with complex medical needs.
Work as part of a team to ensure effective communication and delivery of care.
Work closely with the culinary team to develop menus.
Educational
Participate in in-service development.
Participate in the hospital service improvement.
Assist in the teaching of other multidisciplinary team members, clinical and non-clinical staff, and others to promote understanding of clinical nutrition to enhance Guest-client recovery.
Provide nutritional education to hospitality services at the hospital.
Generic Accountabilities
Assisting in the setup, organization and operation of the hospital clinical services.
---
Minimum Qualification, Skills and Experience Required:
A Bachelor's degree in human nutrition or dietetics
Licensed as a clinical dietician in home country
Up-to-date CPD in relevant areas.
Minimum 5 years clinical experience.
Multidisciplinary experience in one of the following of clinical fields: mental health, cardiopulmonary or medical.
Previous experience in specialist area of mental health
Other specialist experience e.g. commissioning, opening, practice guideline development