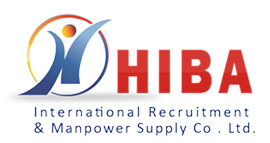 Vacancy Announcement No: HIBA-03145
We Secure You Best Future In Your Career
Duties and responsibilities:
Achieve department KPIs.
Lead, supervise, evaluate, and train the electricians' technician .
Oversee all electrical maintenance and failure jobs.
Work closely with his team to overcome Electrical and Instrumentation trouble-shooting.
Coordinate and work closely with other maintenance sections to assist in locating and fixing Plant trouble shooting and break downs.
Issues reports on major problems and failures,
Implement preventive maintenance schedule with associated procedures and checklists, periodically reviews the programs to evaluate its efficiency and suitably makes changes to the schedule and procedures, if necessary, based on feedback and field experience.
Carries out stage and final inspection of repair jobs done by contractors either on site or in their facilities outside, evaluate their procedures and competency and witnesses the necessary tests before acceptance.
Assists with specifications of new equipment, where appropriate.
Maintains stock of spare parts and electrical consumables.
Monitors electrical maintenance jobs during shutdowns/break downs to ensure quality and accuracy. Checks the calibration of protective relays and other regular tests performed on electrical equipment during shutdown
Designing and developing new control systems, testing, maintaining and modifying existing systems.
Monitor Power consumption and maintain it in targeted level.
Any other related assigned tasks.
---
Minimum Qualification, Skills and Experience Required:
Bachelor of Electrical Engineering
Minimum 3 Years' experience in Industrial operations, preferably in similar Machinery and equipment
Organization, coaching and supervisory skills.
Report writing ability.
Able to work off own Initiative.
Ability to communicate effectively, both orally and in writing.
Professional knowledge of Arabic and English Languages.
Professional Knowledge in Computers.