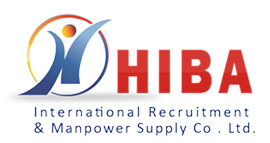 Vacancy Announcement No: HIBA-03142
We Secure You Best Future In Your Career
Duties and responsibilities:
Learning Needs Analysis
Provide support to understand company's critical business challenges and employee development needs to inform the Learning Needs Analysis (LNA) review. This is to ensure that relevant and just-in-time L&D solutions& interventions are planned, designed/or sourced in accordance with business needs.
Learning Solutions Support and Content Design
Provide assistance with the sourcing of off-the shelf learning solutions and/or with the content design of learning materials & interventions informed LNA review. Learning solutions need to be aligned to the Company Competency Framework, follow blended learning principles &where applicable be digitized through eLearning. This is to ensure that all learning adheres to sound L&D principles and best practice.
L&D Training Catalogue Maintenance and Marketing
Design and develop an annual training calendar & catalogue, coupled with ongoing marketing strategies and campaigns toensure the effective promotion of learning interventions to both line managers and employees. Digital marketing strategies and online learning applications are to form an integral part of communicating and engaging with employees & line managers about learning interventions available.
Company Library & Resource Centre Management
Establish and run the company Library and Resource Centre, ensuring that self-directed learning tools and resources are available to employees to access additional learning & development in their own time.
Training Scheduling and Preparation
Provide seamless co-ordination for Company training events/ workshops and learning interventions as per prescribed L&D processes to ensure a high standard of service delivery that meets an above average learning experience for employees.
Evaluation of L&D Events
Ensure all L&D events undergo a post-intervention evaluation to inform analysis around continuous improvement, relevance and impact, and achievement of training objectives.
Administrative Support and Data Management
Provide administrative duties, budget reporting and data management for the L&C Department to ensure efficiency and effectiveness of L&C delivery across company.