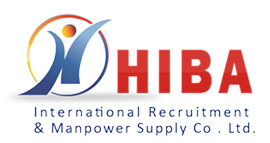 Vacancy Announcement No: HIBA-03103
We Secure You Best Future In Your Career
Duties and responsibilities:
Duties & Responsibilities:
Preparation of information for the formulation of a Project Activity Work Plan to ensure a smooth and efficient Transport Operation; monitoring established tasks of the Project Activity Work Plan in accordance to projected schedules and goals set.
Should be able to provide regular support to the Fleet assigned in all locations by visiting frequently to the trucks physical bases.
Ensure that Drivers / Convoy Leaders carry out their duties effectively in accordance to their Job Descriptions.
Ensure that all the necessary permissions / documentation are promptly obtained from all the relevant Governmental Bodies and respective parties to operate the fleet efficiently.
Responsible for formulation of Convoy's and Route Planning as well as the updating of Transport Route Matrix.
Ensure that vehicles are adequately tracked both for operational and security purposes by usage of both HF radio Systems. Constantly track and monitor the position of all trucks / convoys using HF/ GPS and report any irregularities to Transport Manager for action as required.
Ensure correctness and registering accurate information onto all documents and responsible to produce timely daily, weekly, monthly, quarterly and Annual Reports.
Liaise with Logistics to obtain Weekly / Monthly Transport Plans to ascertain projected tonnages and measure these against actual tonnages moved.
Ensure all truck related data is provided to FMS (Fleet Management System FleetWAVE) in time. This includes trip-sheets, fuel-sheets etc
Ensure that all signed waybill copy (delivery receipt) submitted to the COMPAS section in time.
Carry out effective Driver Management to ascertain best / worst performing drivers and implement Bonus Incentive Scheme, to reward those drivers who perform well but also recommend possible disciplinary action against those who don't.
Responsible for accident Management and to report any accidents within 24hrs to all respective parties in accordance to WFP Normative guidelines.
Develop & Manage Best Practices and SOP-s for efficient Transport Management to maximize performance and monitor this performance through established KPI's (Key Performance Indicators).
Ensure that any breakdown or trucks stuck are recovered in the shortest possible timeframe and take the necessary action required with all parties concerned.
Ensure that all legal documentation and records pertaining to the vehicles are well maintained and kept and up to date, with emphasis on Insurance and annual inspections.
---
Minimum Qualification, Skills and Experience Required:
University Graduate in Mathematics and English as main subjects.
Held a higher National Diploma in Transport & Logistics.
Held the position of Traffic Officer, or similar job in a Company / NGO with at least 2 years' experience gained in the relevant field.
Holder of a valid, clean driving licence in accordance to the vehicle category assigned to drive in accordance to National Regulations.
Two years minimum experience preferably 5 years gained in the relevant driver licence category.
Supervisory skills, good coordination and communication skills, proactive and takes own initiative with limited oversight from immediate supervisor.
Good working knowledge and experience working with Microsoft MS Office Suite.
Proficient in the use of a computerized Fleet Management System (FMS).
Excellent command of the English Language, both spoken and written.
Excellent command of the Arabic Language, both spoken and written.