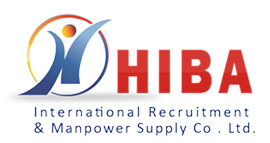 Vacancy Announcement No: HIBA-03055
We Secure You Best Future In Your Career
Duties and responsibilities:
Design & develop Departmental strategy aligned with the business needs, accordingly develop the department goals, objectives, and systems.
Develop, manage, design and implement policies and departmental procedures and conduct annual re-evaluation of policies for cost-effectiveness to ensure standardized working conditions in line with board mandate.
Develop and update the organizational structure based on identified manpower needs & forecast linked with the business strategy, organizational goals and objectives.
Analyze maintenance costs and provide recommendations on fleet & Coolers utilization and replacement.
Track fleet & Coolers usage and maintain accurate inventory of equipment & ensure Legal compliance.
Assist in the development of maintenance budget by providing input relative to policy, costs and established metrics.
Responsible of directing the staff in the development, analysis, and preparation of reports.
Manage and motivate the team
Share best practices with colleagues.
Participate in the recruitment and formation of teams.
Ensure department co-ordination and oversee the Fleet & coolers activities.
---
Minimum Qualification, Skills and Experience Required:
Bachelor Degree in Mechanical Engineering or equivalent Degree ( MBA is a plus).
Minimum 12 -15 years' experience in related field, i.e. Industrial field.
Proven Managerial experience, as a Fleet Manager.
Professional English and Arabic knowledge, in both writing and speaking.
Strong skills in computer applications especially MS Excel, Word, Power Point.
Analysis Software.