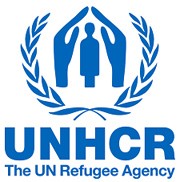 The United Nations High Commissioner for Refugees is seeking for qualified candidate to fill the following post:
Candidate who wish to be considered for this vacancy notice should fill the motivation letter and submit updated P11 Form
Duties and responsibilities:
FUNCTIONAL STATEMENT
Accountability
The Office has reliable and up-to-date data on persons of concern.
Responsibility
Enter data mainly related to asylum seekers, refugees and persons of concern to UNHCR into the computer database.
Contribute to the preparation of reports and project documents by providing information, preparing tables and drafting routine correspondence and reports.
Update and maintain existing databases and generate various statistical reports.
Assist in the development of forms for data collection and analysis, if requested.
Act as interpreter in the exchange of routine information and translate routine documents and correspondence as and when required.
May be required to undertake field trips to project sites.
Perform any other duty, as requested.
Authority
Decide on the data recorded in database.
Decide on appropriate resolution to incidents and escalate issues to the supervisor if incident cannot be resolved within the scope of responsibility.
Only short listed candidates will be notified.
Female candidates are strongly encouraged to apply
Candidate Assessments may include a written examination followed by a Competency Based Interview.