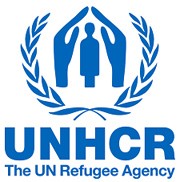 The United Nations High Commissioner for Refugees is seeking for qualified candidate to fill the following post:
Candidate who wish to be considered for this vacancy notice should fill the motivation letter and submit updated P11 Form
Duties and responsibilities:
FUNCTIONAL STATEMENT
Accountability
Information provided to the external parties is correct and duly approved by the Liaison Officer and/or Executive Office.
All relevant correspondence, reports and documentation are prepared in time and as per requirements.
Responsibility
Assist in inter-agency information-sharing through the Refugee Consultation Forum (RCF) Secretariat, including managing membership databases and distribution lists, corresponding with partners, and directing queries.
Support RCF meeting coordination by preparing PowerPoint presentations and information handouts, taking minutes, and organizing meetings and workshops as needed.
Support inter-agency planning by gathering and consolidating inputs from various stakeholders, analysing and summarizing feedback, and reviewing budgets and logical frameworks.
Support inter-agency reporting by drafting and editing text, conducting research and liaising with partners.
Undertake other duties as required.
Authority
Initiate upon request of the Liaison Officer the contact with the relevant external parties on various issues.
Coordinate with different units in the office that information presented externally is duly verified and cleared by Liaison Officer and/or Executive Office.
---
Minimum Qualification, Skills and Experience Required:
ESSENTIAL MINIMUM QUALIFICATIONS AND PROFESSIONAL EXPERIENCE REQUIRED
Minimum 5 years of work experience relevant to the function, and completion of secondary education with post-secondary training/certificate in a related field; OR minimum 2 years of work experience with the completion of a university degree in Public Administration, Business Administration, Political Science or a related field.
Fluency in English and Arabic.
Excellent writing skills in English.
Experience drafting reports.
Experience preparing presentations.
Experience working with budgets.
Proficiency in Microsoft Word, Excel, and PowerPoint.
Strong technological awareness and adaptability to new technologies (software, online, etc.).
Strong attention to detail and high quality standards for own work.
Strong inter-personal skills and ability to build positive working relationships with different stakeholders.
DESIRABLE QUALIFICATIONS & COMPETENCIES
Knowledge of UNHCR operations and good political awareness.
University degree in a related field.
Experience working with UN or a non-governmental organizations (NGO).
Experience managing membership and/or distribution lists (e.g. Mail Chimp)
Understanding of project management principles.
Proficiency in Microsoft Outlook.
Proficiency in Adobe Acrobat, Photoshop, and/or Illustrator.
Proficiency in social media and online communications.
REQUIRED MANAGERIAL & CROSS-FUNCTIONAL COMPETENCIES
Analytical Thinking

Technological Awareness

Planning and Organizing

Political Awareness
Stakeholder Management.
Only short listed candidates will be notified.
Female candidates are strongly encouraged to apply
Candidate Assessments may include a written examination followed by a Competency Based Interview.