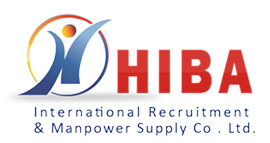 Vacancy Announcement No: HIBA-02977
We Secure You Best Future In Your Career
Duties and responsibilities:
Job Duties:
Receives the Retail Product applications with supportive documents, verify data integrity on applications and login in the system.
Scrutinize applications compliance with Credit Policy and approve/decline or mark the case discrepant.
Manage and ensure all finance applications are within the risk policy framework.
Ensure processing of applications within permissible limits, caps and restrictions.
Perform checking to ensure that all information on applications are correct by phone and cross checking on documents presented to confirm it is genuine and fill the report.
Ensue that applicant does not have any other application for the same product (existing customer).
Mark discrepancies and wrong addresses or any inconsistency of information provided by applicant on
Perform independent checking of the information provided by the customer on the application including.
Conduct all approvals, decline and in process applications, system errors and changes.
Ensure verification should be confirming but not limited to the policy framework approved in Product Program.
Ensure adequate, quality of verifications.