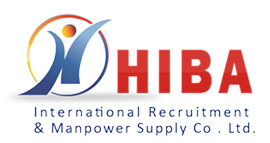 Vacancy Announcement No: HIBA-02911
We Secure You Best Future In Your Career
Background:
Darfur
About Plan International Sudan:
Plan is an International Child Centered community development Organization with no religious, political or governmental affiliation. Child Sponsorship is the basic foundation of the Organization and We strive for a just world that advances children's rights and equality for girls
Plan International – is looking for strong Program Area Manager to support our organization's mission in Sudan.The Program Area Manager (PAM) will act as Plan International Sudan's most senior representative for the Program Area. He/ She report to Deputy Country Director Programs and is responsible to lead the strategic direction in the Program Area in accordance with Plan's strategic program framework and retains final accountability for timely and quality delivery of all Plan's operations (e.g programs, emergency response, finance, admin and HR) in the area and in line with Plan Sudan's approved Country Strategy (CS). The PAM also provides overall strategic leadership, direction and support to the program area team to ensure timely and effective utilization of Plan's resources for the benefit of targeted beneficiaries in the area. The post holder serves as Plan International Sudan liaison with the state government and stakeholders, to establish a good working relationship, influence decision makers on issues affecting children's and girls and excel Plan's visibility.
---
---
Minimum Qualification, Skills and Experience Required:
Qualifications, skills, competencies
A minimum of Bachelor's degree in Management, Social Sciences, Development Studies, Economics or other related fields. Master degree is preferable.
At least 7 years' experience in senior management role or Head of Programs.
Demonstrated experience in the integrated management of key programmatic areas such as health, education, livelihoods, disaster risk management and protection etc.
Knowledge of donors' rules and conditions such as DFID, EC/ECHO, SIDA, UNICEF/UNHCR/UNDP or USAID/OFDA.
Knowledge of socio cultural dynamics in Kassala, Darfur, White Nile and Kordofan States where Plan operates
Salary and Benefits
Plan offers a very competitive salary and benefits package to its employees. Net Salary will be paid in US$United States Dollars In addition to the salary; Plan offers a generous package of benefit and different allowances including health insurance. Plan also pays additional three months basic salary every year to staff during key festivals "EidAlfeter, and EidAdha" and in the month when school starts in Sudan. Plan also provides a number of capacity development opportunities to its employees including Talent Management Program.
How to Apply:
The closing date for the applications is 26thApril 2018. Please use the title: "Program Area Manager PAM"in your application. Please attach your relevant CV and certificates, a letter explaining how your skills and experiences meet the requirements of the job, your contact details including phone and email in addition to the names and contact details of two referees who know you professionally. Please note that one of the referees must be your current/most recent linemanager. The complete application should be submitted hard copy to Joint Procedures Centre Humanitarian Aid Commission (HAC) Labour office, Jamhuria Street. And soft CVs and certificatescan be submitted to the following email before 26thApril 2018. Sudan.recruitment@plan-international.org. Only short listed candidates will be contacted.
Child Protection Policy:
References checks will be carried out in conformity with Plan's Child Protection Policy for the successful candidate before confirming the offer. Plan will also request for Police Clearance report before confirming the offer. Plan is committed to implement its equal opportunities policy and actively encourages diversity, welcoming applications from all areas of the national community;
"We do highly encourage female applicants to come forward and apply and this is in line with our policy for girls' equality and the gender balance within our organisation"
---