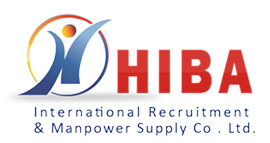 Vacancy Announcement No: HIBA-02906
We Secure You Best Future In Your Career
Background:
Recruitment Company in KSA is seeking to hire Qualified Candidates in different Fields in Mining Company in KSA
Reports To: Foreman, Mill Maintenance (Receives work direction from Charge hand Mechanical)
Basic Function:
Maintains and repairs mechanical mill equipment to ensure equipment is productive at all times. Equipment includes Crusher, Mill Watering System, Refinery, Grinding, Piping, Pumps, Vessels, and Dryers etc.
---
Duties and responsibilities:
Receives detailed and prioritized work/job orders from Charge Hand to repair or maintain various pieces of mechanical mill equipment to ensure mill equipment operates efficiently and effectively at all times.
Locks equipment out to ensure a safe working environment at all times
Drains equipment of any residual fluids, chemicals, milled material etc. Ensures that all residues are drained off appropriately, to enable a clean and safe working environment.
Strips equipment to ascertain maintenance or repair requirements. Advises Planner of spare parts requirements and receives parts from Planner. Reassembles and checks equipment in terms of manufacturers' specifications.
Removes lock to reactivate equipment. Liases with Mill Operator to observe and test-run equipment to ensure efficient operation.
Carries out good housekeeping by ensuring area is left clean and tidy and that no tools are left lying around.
Writes and submits reports to supervisor regarding predictive maintenance requirements of mill equipment, tools and consumable requirements, etc.
Carries out all activities in accordance with company safety procedures and manufacturers' recommendations, ensuring that all precautions are taken to isolate equipment prior to commencing work. Follows all safety instructions and notices, and wears protective equipment at all times.
Participates in the training of Saudi nationals who may be assigned to his unit from time to time.
Performs other similar or related duties as directed by his supervisor.