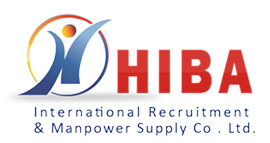 Vacancy Announcement No: HIBA-02904
We Secure You Best Future In Your Career
Background:
Recruitment Company in KSA is seeking to hire Qualified Candidates in different Fields in Mining Company in KSA Reports To: Senior Geologist, Mine Basic Function: • Assists Mine Geologist in gathering information pertaining to the ore body, taking measurements, mapping and developing targets for mining.
---
Duties and responsibilities:
• Washes down ore body face to highlight formation, veins, faults, etc. • Assists mine geologist in taking measurements and marking the orebody face for sampling, drilling, blasting, etc. • Logs basic boreholes. • Assists in the process of mapping and developing targets for mining. • Reconciles geological data. • Carries out similar or other related duties as assigned.
---
Minimum Qualification, Skills and Experience Required:
• Completion of Secondary (12 years) education followed by 2 years formal training leading to a diploma in geological technology. • Minimum 2 years' experience in the mining industry as a technologist. • Fair knowledge of spoken and written English. • Knowledge of operating a computer is desirable - not required.