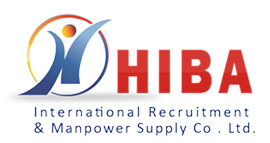 Vacancy Announcement No: HIBA-02902
We Secure You Best Future In Your Career
Duties and responsibilities:
Supervises the activities of assigned Mine Engineering personnel.
Review & validate Feasibility studies to optimize mining operation (mining method, ore reserve, mining costs….etc) and plans & design the mine infrastructure.
Designs and schedules underground development to ensure current and future ore production requirements. Designs ore extraction from mine. Schedules ore extraction based on production requirements. Analyses stope feasibility, cost analysis to ascertain economical extraction of ore. Evaluates ore zones for optimum mining method and designs stopes accordingly. Schedules ore production to optimize ore reserves.
Performs cost analysis for all mining activities.
Evaluates, designs, and monitors underground ventilation networks. Determines ground support requirements and monitors implementation.
Designs underground services distribution i.e. water, power, air etc. Ensures all facilities are safely designed.
Analyses and compiles monthly and yearly statistical production reports for Management's review, comment and information. Develops yearly ore production schedule for budget estimates. Develops monthly ore production schedule to offset any variance in yearly schedule.
Analyses production processes i.e. blasting techniques, cycle times, manpower allotments haulage rates, loading capacities etc to ensure optimum levels of activities.