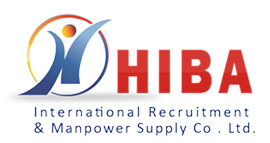 Vacancy Announcement No: HIBA-02900
We Secure You Best Future In Your Career
Background:
Recruitment Company in KSA is seeking to hire Qualified Candidates in different Fields in Mining Company in KSA Reports To: Supervisor, Safety and Loss Prevention Basic Function: • Inspects work sites and ensures that personnel implement safety procedures, use safe working methods, safety equipment and clothing and observe established regulations.
---
Duties and responsibilities:
• Visits work sites on a pre-determined schedule and assess hazards and unsafe conditions at the work site. Includes discussing with supervisor and recommending changes in procedures or other aspects as required and submits independent inspection report accordingly. • Familiarizes contractors' employees with Company safety regulations and procedures and follows up to ensure full compliance. Reviews non-compliance with contact person. • Analyzes all injury and non-injury accidents and endeavors to determine trends. Discusses with supervisor, recommends changes, informs those concerned of such changes and ensures proper implementation. Also investigates all injury and non-injury accidents to determine the cause and reports to supervisor accordingly • Conducts random visits to the Mine and other industrial areas to ascertain that employees are using proper safety clothing, equipment and following safety regulations and submits independent inspection report accordingly. • Prepares statistical reports on accidents and injuries indicating area, history, trends and raises to supervisor for further discussion with the department concerned and proposed action. • Participates in committees requiring representation of safety and loss prevention and takes part in rescue team operations as required. • Analyzes property damage and prepares report for insurance purposes and forward to supervisor. • Performs other similar or other related duties as assigned.