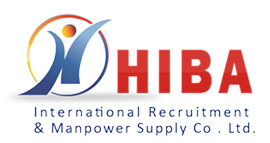 Vacancy Announcement No: HIBA-02881
We Secure You Best Future In Your Career
Duties and responsibilities:
The Operations Finance Manager will have as principal accountabilities:
To perform monthly account closing on time with accurate product costing by keeping records all of materials issue to and receipts from operation.
To ensure balances of all inventories on the company's balance sheet and records accurately reflect physical amounts and quantities in warehouses, in transit and in work in progress.
To ensure the Stock Policy is implemented and operation inventories are in control.
To produce high quality of product cost variances analysis, reconciliation on COGS
To coordinate with Operations, and Supply Chain teams to produce zero-based budget, capex, CRT purchase volume, and product costing for CoPlan.
Ensure compliance to procurement and financial policies of all operations and supply chain spend and monitoring and reporting off all non-compliance cases, assist Commercial Controller in addressing cases of non-compliance.
Obtain timely feedback for analysis of performances, variances and conformity to CoPlan.
To manage master standard cost data in the accounting system, perform standard cost reviews quarterly.
To participate in and contribute ideas to key adhoc projects.
To ensure that all product costs accounting is in accordance with Generally Accepted Accounting Principles and International Accounting Standards.
To ensure appropriate level of knowledge of Operations issues to be able to add value in supporting customer department needs.
To ensure appropriate level of knowledge of Company Operations Finance toolkit (Green Book) and best practices, through following the changes in Operations Finance interact database.
To implement internal control procedures to ensure high level of internal control exists within Operations and Supply Chain.
To be efficient in financial management & budget implementation of all major projects in Operations and Supply Chain.
To manage, maintain and review materials and finished goods product cost accounting information.
To participate in meeting, activities/project with other members of Operations and Supply Chain teams and contributes to key decision making process.
Promote and maintain good relationship with peers within and between departments through active involvement in cross functional activities and projects.
Support the internal and external audit teams on items pertaining to factory finance.
To identify opportunities for productivity improvement, other savings, and optimize assets to the Operations Finance Manager.
---
Minimum Qualification, Skills and Experience Required:
Degree educated with or working towards a professional accountancy qualification.
Minimum 6 years of experience in finance & accounting field (Minimum 2 years in a global FMCG or similar dynamic operating environment).
Strong people management skills, both those under direct and indirect control.
Strong understanding of ERP system(s).
A thorough understanding and knowledge of relevant finance tools and systems, specifically BI / BPC
Excellent analytical skills
A good understanding of other functional areas, e.g. Supply Chain and marketing would be an advantage
Excellent communication skills.
An ability to work effectively with all levels of staff within the company and external parties
Ability to handle large volumes of information and present it in an accurate and relevant format.
Rational decision making and problem solving ability is essential
Ability to work under pressure and keep to tight deadlines.