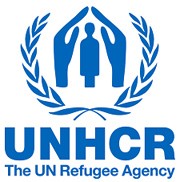 Vacancy Announcement No: 18/HCR/KRT/VN/022
The United Nations High Commissioner for Refugees is seeking for qualified candidate to fill the following post:
Candidate who wish to be considered for this vacancy notice should fill the motivation letter and submit updated P11 Form
Duties and responsibilities:
Functional Statement:
Accountability
Livelihoods activities are implemented, in a manner which benefits the maximum number of persons of concern.
Livelihood strategies, policies and related Standard Operating Procedures (SOPs) are applied in a consistent, effective and transparent manner.
Effective coordination at field level with relevant interlocutors in rural livelihoods is maintained
Responsibility
Support the Associate Livelihoods Officer based in Khartoum to conduct awareness raising campaigns for livelihoods programmes in the field;
Participate in needs assessments exercises relating to UNHCR self-reliance and livelihood projects.
Contribute to the planning and implementation of UNHCR assisted projects relating to self-reliance and livelihood activities with the focus on age, gender and diversity mainstreaming.
Provide inputs in the process of design and preparation of self-reliance and livelihood project proposals.
Assist in the review of self-reliance and livelihood project proposals from Implementing Partners to establish the element of sustainability of the relevant interventions.
Participate in food security and livelihood sector meetings and provide relevant inputs
Monitor and report on the progress of UNHCR assistance programmes aimed at the enhancement of self-reliance for the refugees and their host communities.
Coordinate with Community Services in the identification and planning of skills training activities to enhance the employment opportunities for the refugees including the disadvantaged groups amongst the women and youth.
Participate in the planning of sector specialist missions and other external missions to the field which are linked to self-reliance and livelihood activities.
Assist in the coordination with organizations specialized in vocational and skills development training, entrepreneurship, rural livelihoods including livestock and crop production and micro-credits to obtain information on the development of innovative technologies which could benefit the self-reliance and livelihood programmes for refugees and their host communities.
Collect relevant data on livelihood projects in the camps for the development of analytical reports and evaluation exercises.
Support in the capacity building programmes for the livelihoods partners.
Liaise with Ministry of Agriculture, Forestry and Irrigation and Ministry of Animal Resources, Fisheries and Pasture and other relevant government institutions working on rural livelihoods.
Provide support to the livelihoods projects under the jurisdiction of the field offices in South and West Kordofan State as required. Periodic field missions may be required.
Performs other duties as required.
Authority
Prepare field reports and other relevant reports relating to livelihoods.
---
Minimum Qualification, Skills and Experience Required:
Essential Minimum Qualifications and Experience:
Completion of secondary school education supplemented with a degree in Agricultural Economics or Rural Development; Business Administration, Microfinance, Livestock, Agriculture,
Experience in the area of employment creation, rural livelihoods, microfinance and micro-credits would be an added advantage;
At least six years' experience in relevant field in an international NGO or UN is an added advantage.
Fluency in English and Arabic is essential.
Previous working experience and knowledge of UNHCR programming procedures and tools will be considered as great assets.
Desirable Qualifications & Competencies:
Relevant field experience.
Excellent knowledge in MS word, Excel and database management.
Experience in interviewing.
Required Competencies:
Cross-Functional Competencies
Analytical Thinking.
Planning and Organizing.
Political Awareness.
Only short listed candidates will be notified.
Female candidates are strongly encouraged to apply
Candidate Assessments may include a written examination followed by a Competency Based Interview.