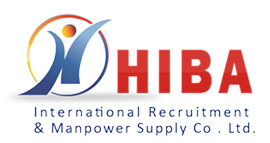 Vacancy Announcement No: HIBA-02859
We Secure You Best Future In Your Career
Duties and responsibilities:
· Perform the on-site monitoring and measurement program on all aspects of potential environmental impacts; groundwater, air quality and other relevant aspects
Coordinate on-site drilling and well installation.
Conduct sample collection, sample custody, and test work for ground water studies, air quality and any other testing required by the programs.
Collect and provide data for various environmental reports (internal and external) and agency requests.
Conduct field work, including sampling, drilling, well installation, remedial system operation and maintenance.
Conduct risk assessments and determine impact of environmental risks regarding identified issues.
Assisting in fostering good community relations with local communities and stakeholders.
Assisting in CSR studies with communities and stakeholders.
Assist in the implementation of the environmental management system.
Interface with other technical and non-technical works teams.
Ensuring compliance with respect to company standard operating procedures.
Participate in environmental incident investigations and corrective action process.
Management of relevant on-site contractors and consultants.
Preparation of internal and external reports as per the company's reporting cycles.
· Preparation of internal memorandums and recommendations as and when required.
Preparation of requests for quotations/proposals and evaluation of potential service providers responses.
Assist in the preparation of annual budgets if required.
Provide technical guidance, support and awareness training for exploration geologists and other staff.