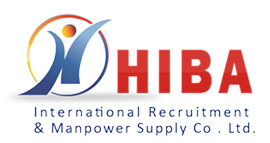 Vacancy Announcement No: HIBA-02793
We Secure You Best Future In Your Career
Background:
Largest Companies in the Foodstuff Packaging & Import Sector in Sudan
Job Purpose:
· Maintaining, operating, fixing and testing utility equipment. This includes managing equipment that delivers water, water treatment unit, boiler, Power generators, Air compressors, N2 generators, and air conditioning, as well as fuel, Power, and Spare Parts consumptions
---
Duties and responsibilities:
Ensure maintenance and efficient day to day operations of all plant boilers, feed water pumps, RO plant, Power generators, air compressors, N2 generator, chiller, cooling towers, and firefighting pumps.
Ensure all Utilities equipment Daily Check Lists are timely inspected and marked.
Implement preventive and predictive maintenance programs for all key utility equipment.
Report daily any defects and/or ongoing maintenance jobs.
Monitor & Secure all spare parts required to keep utility equipment always running smoothly.
Identify and quantify potential savings associated with efficient use of steam, power and water and to engineer, coordinate and manage the execution of projects, modifications or practices required to achieve these savings.
Develop, design, and Execute improvement plans.
Requires a thorough working knowledge and experience with heat transfer calculations, water balance calculations and heat recovery systems. .
Implement annual boiler shutdown and maintenance.
Ensure that all required safety practices are observed and followed by all utility and outside maintenance contractor personnel.
Maintain the section records and documentation to be readily available in place.