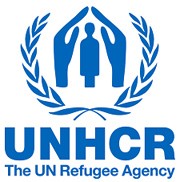 The United Nations High Commissioner for Refugees is seeking for qualified candidate to fill the following post:
Candidate who wish to be considered for this vacancy notice should fill the motivation letter and submit updated P11 Form
Duties and responsibilities:
DESCRIPTION OF RESPONSIBILITIES
Maintains financial records for project or other office accounts for which responsibility is assigned. Codes and records receipts and payments, assures accuracy of computation and completeness of documents and maintains continuing status of allotments against obligations;
Prepares recurring reports on assigned accounts, noting problems resulting from excess cost or less-than-expected receipts. Prepares special reports to clarify problems or as requested for other reasons;
Calculates and compiles cost estimates and projected budget requirements and assists in preparation of budget statements for area of assignment;
Prepares routine correspondence and maintains personal and telephone contracts with others to discuss matters concerning accounts and related assignments;
Maintains contacts with local banks to clarify questions pertaining to office bank accounts;
Briefs and assists newly arrived international staff, experts and consultants on basic financial procedures and requirements with respect to payments, entitlements, banking and currency provisions and other requirements relating to accounts and finance;
Performs other duties as required.
Only short listed candidates will be notified.
Female candidates are strongly encouraged to apply
Candidate Assessments may include a written examination followed by a Competency Based Interview.