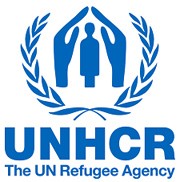 The United Nations High Commissioner for Refugees is seeking for qualified candidate to fill the following post:
Candidate who wish to be considered for this vacancy notice should fill the motivation letter and submit updated P11 Form
Duties and responsibilities:
Accountability
The workforce in the AOR is well-informed of the organisation's human resources policies and practices.
UNHCR provides a healthy, safe and respectful working environment for its workforce in the AOR.
Responsibility
Assist in the recruitment, assignment, reassignment and separation of local general service staff. Prepare documents for the interview panel for the recruitment of local staff.
Process local staff members' contracts, entitlements and benefits in accordance with Staff Rules and established HR procedures.
Update personnel related information in MSRP/HR module where this activity has been rolled out from PAPS to the respective office.
Advise staff members on their rights, obligations, benefits and entitlements, and assist them in interpreting UN/UNHCR staff rules and regulations.
Assist newly-arrived international staff with administrative formalities related to their accreditations, security/ground passes, submission of completed forms and related documents to headquarters, arrange travel and hotel reservations
Assist with shipment of their personal effects in coordination with the logistics section.
Administer UNHCR medical insurance plan for locally recruited staff. Provide administrative support to staff and dependants in case of medical evacuations, as well as security evacuations/relocations. Maintain daily tracking record of staff and families to provide accurate information in case of emergency.
Maintain personnel records in the office, including maintenance of the attendance, overtime and leave records.
Perform other related duties as required.
Authority
Initiate calculations for payments related to personnel issues such as settlement of travel claims, overtime claims, hazard pay, MIP reimbursements, medical and security evacuations, shipment costs.
Initiate routine correspondence on HR matters for the authorizing officer's approval.
Only short listed candidates will be notified.
Female candidates are strongly encouraged to apply
Candidate Assessments may include a written examination followed by a Competency Based Interview.