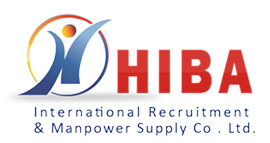 Vacancy Announcement No: HIBA-02635
We Secure You Best Future In Your Career
Background:
Job Purpose:
· As Procurement Manager you will be responsible for all procurement activities to ensure compliance, customer & company requirements are met at the best value for money which includes the implementation of procurement strategies, policies and procedures.
· Procurement manager shall drive a consistent approach towards all sourcing and tendering activates within the business, ultimately ensuring value for money is maximized and cost savings are generated. . This will involve the sourcing of equipment, goods and services and the managing of supplier's matters.
---
Duties and responsibilities:
Provide leadership and direction for all procurement activities to ensure compliance, customer & Company requirements are met at the best value
Conduct good AVL (approved vendor list) by updating their activities .and assess their performance quarterly.
Track and report key functional metrics to reduce expenses and improve procurement effectiveness.
Prepare the annual procurement business plan as well as prepares the annual work plans.
Controls spend and build a culture of long-term saving on procurement costs.
Lead the negotiation of the purchase of raw materials, packaged goods and capital procurement equipment & all the needs of Company.
Follow up the contracts performance regarding clearance and transportation on regular basis and evaluate them according to company objectives and time framed in place.
Evaluate current and planned requirements, determine potential sources, obtain and evaluate quotations
Define and follow up the yearly target and objectives.
Liaises with key company employees to determine their product and service needs.
Monthly and quarter reports.
Managing contract expiry, termination, extension and renewals in according to Company policy & procedure.
Call of agreements (contract) for supplying contracted goods or services under price, terms and conditions specific in the contracts to guarantee long services with unified prices and minimize the cost.
Supporting the implementation of the procurement strategy and policy.
Managing and resolving contractual disputes.