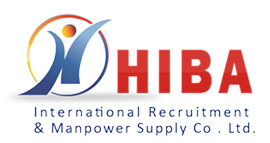 Vacancy Announcement No: HIBA-02559
We Secure You Best Future In Your Career
Background:
perform basic dental laboratory procedures, prepare and initiates cases for Dental Technologist in Fixed and Removable Sections, ensuring that established departmental policies and procedure, objectives, quality improvement program, safety, environmental and infection control and accreditation standards are maintained.
---
Duties and responsibilities:
· Fabricate dental prosthesis as experience and capabilities permit using accepted techniques and \ procedures.
· Assist other dental laboratory personnel as required.
· Prepare model preparation from pouring impressions through pinning dies.
· Fabrication of custom trays, bite blocks and base plates.
· Set-up, process and finish dentures.
· Work under supervision in fixed bridge preparation from wax-up through porcelain application and finishing.
· Receives training in other Dental Laboratory techniques and procedures as required and studies in theory and practice of proper dental technology.
· Produce dental laboratory procedures according to the guidelines and criteria established in the given specialty, i.e. Orthodontics, Fixed Prosthodontics, Removable Prosthodontics (full and partial), Esthetic Ceramic Restorations, etc.
· Demonstrate care and respect for property, equipment, supplies and materials to prevent waste, loss or damage.
· Comply and execute orders and instructions of supervisors.
· Maintain cleanliness by keeping all work areas clean after finishing a procedure.
· Assists in care and maintenance of department equipment and supplies.
· Performs other job related duties as assigned.