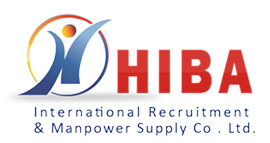 Vacancy Announcement No: HIBA-02505
We Secure You Best Future In Your Career
Duties and responsibilities:
Ensure that all developments of the institution's activities comply with the all appropriate laws and regulations, and approve all policies manuals.
Provide strong leadership and coaching to Heads of Units/Sections to ensure the achievement of the organizational goals
Ensure proper Risk Management and implementation of Risk Mitigating techniques
Set and achieve financial and operational performance targets Microfinance Co.
Responsible for the overall achievement of the strategic initiatives.
Responsible for overall Co. performance and manage all aspects of operations and help in achieving good management of other related activities like finance, human resources, training and risk management.
Own and execute overall business plan in collaboration with key stakeholders.
Maintain a close pulse of key operational indicators and risk areas; diagnose performance gaps, analyzing risks and take appropriate action as needed.
Focus on efficiency and cost effectiveness in running operations with financial sustainability/viability as a clear goal.
As a member of the management team, s/he shares responsibility for the overall performance and activities of the company, and participates in making decisions.
Prepare reports on a weekly and monthly basis relating to overall status of the company operations and whether or not objectives are being met.
Direct the preparation of short-term and long-range plans and budgets based on broad organizational goals and growth objectives in consultation with GM (CEO) and management team.
Establish operating policies consistent with Irada MFI's policies and objectives and ensures their execution.
Evaluate the results of overall operations regularly and systematically and reports these results to the General Manager (Chief Executive Officer).
Manage through Head of IT, all IT operations, including Communications, and Data Production.
Any other tasks requested by GM (CEO).
---
Minimum Qualification, Skills and Experience Required:
Bachelor Degree in Accounting, Business Administration, Banking, Economics or any other relevant field.
5 years relevant experience in Microfinance or banking management.
Experience in working in Microfinance.
Flexible in a changing environment
Have experience working within developing countries with a strong interest in development and social issues.
Excellent entrepreneurial, leadership, planning and organisation skills and ability to translate strategy into actions.
High analytical thinking with focus on results.
Have a particular focus on strategic management, high level decision making, understanding of liabilities and assets, knowledge of different market segments and business models, strong understanding of business development and growth.
Excellent communication, interpersonal, coaching, mentoring and conflict management skills.
Excellent Problem solving capabilities.