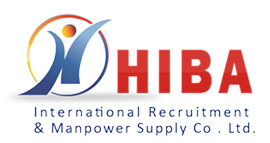 Vacancy Announcement No: HIBA-02476
We Secure You Best Future In Your Career
Duties and responsibilities:
following duties:
Perform and assist in any administrative tasks related to Fleet Transport and Workshop activities.
Thoroughly check the information registered onto the documents for clarity and correctness in accordance to established procedures, before data entry is performed.
Enter data into FMS (Fleet Management System) or any other software package established.
Will perform daily reconciliation exercises of all records and transactions performed within the same day and ensure that data validation, integrity and accuracy of data are maintained.
Required to organise systematic reconciliation of records to compare theoretical figures against actual physical records on a weekly, monthly, quarterly and annual basis.
Preparation and checking of reports and ensure that reports are produced on a timely basis.
Maintain proper filing systems and archiving of documents so that they may be retrieved promptly and efficiently when required.
Liaise with ICT and ensure that regular anti-virus updates are applied to all the computers.
Perform basic administrative functions on FMS such as regular re-indexing and take screen shots of errors that occur in the database and send these to the RO FMS section for assistance.
Analyze data that is produced from the systems and to report any discrepancies or irregularities to immediate supervisor.
Share experience gained with other staff members and strives towards creating good team building and harmonious atmosphere.
Loss or damage of Cargo, Spares, Tools or Equipment as well as Loss of Fuel in the care of the employee shall be deducted from the salary based on CIF value or Local Market Rate, whichever is prevailing. This can also lead to penalties or dismissal to the Personnel and penalties on the Service Provider or Contractor.
Will perform the duties of all subordinate staff or one level/grade up, in the event of any other staff being absent from his or her duty.
Travel occasionally within the country as required by the Organization.
Perform any other duties as requested by immediate Supervisor.